I'm good at baking, but bad at decorating, so it's been pointed out to me before (by Steven) that my cupcakes and cakes tend to look like they were made by a child. WELL THIS CHILD JUST TOOK A CLASS IN CAKE DECORATING FOOL. Online, but still.
To test out my new skills, I decided to try out all my different piping tips on a batch of cupcakes: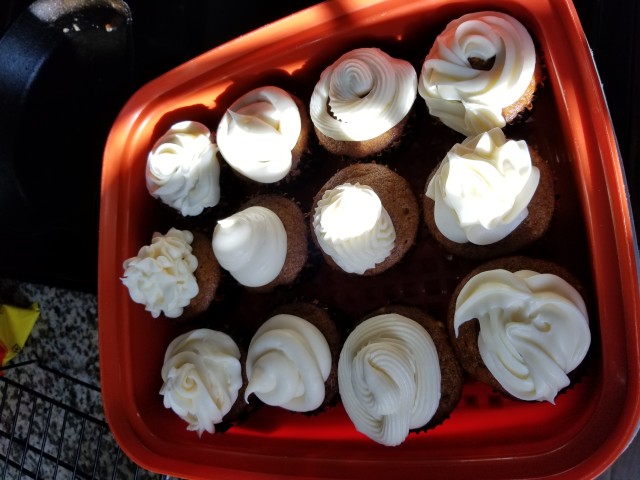 I also made a Halloween cake for my book club (this maaay have been back in October, whatever).
Previously: Pole Dancing
Next: Soap Making