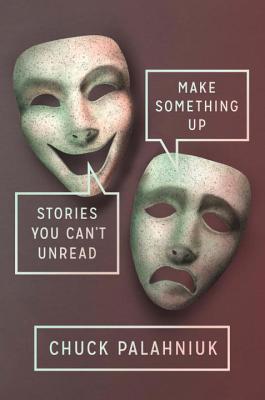 Title: Make Something Up: Stories You Can't Unread
Author: Chuck Palahniuk
Challenged In: A SECRET
Because of: profanity, sexual explicitness, being "disgusting and all around offensive"
Confession: I checked this book out but couldn't finish it. Not because of how ~scandalous~ it was, but because I find Chuck Palahniuk's writing to be really tiresome. I've tried to read another of his books and had the same reaction. His whole deal is for you to find him SHOCKING and it's pretty clear to me that he puts more effort into that than character development or plot. So yeah, all those allegations in the challenge are true, and that's what Chuck Palahniuk wants. Obviously a lot of people want it too, since he's a best-selling author, and since none of his books are shelved in the children's section, I don't see what people are complaining about. If you don't like his books, don't read them. Which I guess I could say about every book that gets challenged.
Previously: Big Hard Sex Criminals
Next: Eleanor and Park