The end of September marks the point where I should be 75% on all my goals for the year, something I know because I scribbled it on my work calendar next to "monster chef hat". Being a children's librarian is weird.
Anyway, I'm pleased to report that I'm headed for success!!! Which proves that I'm either doing a lot better than last year, health-wise, or that I'm just better at choosing reasonable goals for myself. Probably both. Here are the deets:
1. Read one book a month I think I'll disagree with: 75%
July: Here's the Situation: A Guide to Creeping on Chicks, Avoiding Grenades, and getting in your GTL on the Jersey Shore "by" Mike Sorrentino
You can read my more detailed thoughts on this here.
August: The O'Reilly Factor for Kids: A Survival Guide for America's Families by Bill O'Reilly
I guess I didn't disagree with this book as much as I thought I would. Some of his advice is fairly standard. Deal with bullies by talking to your parents and teachers instead of trying to fight them yourself. Be honest. Be respectful to adults. Don't do drugs.
Of course, there was plenty to laugh at. Chapters were prefaced with quotes from "real teens", which always sounded as legit to me as ELJames' "American" dialog. On the other hand, any kids writing to Bill O'Reilly are probably sheltered and home-schooled beyond recognition so maybe their weird 1950s phrasings are 100% real. Also, the end of each chapter included "a few brief O'Reilly i-messages for you," which were just bullet points that used weird abbreviation "Internet slang" that he made up, like "jja" for "just joking again."
September: Trump: The Art of the Deal by Donald J. Trump
I read this for Hate Book Club, so you'll hear more about it later. All I'll say is that it was suuuuuuuuuper boring, and that afterwards I was compelled to watch the "That 80s Guy" episode of Futurama.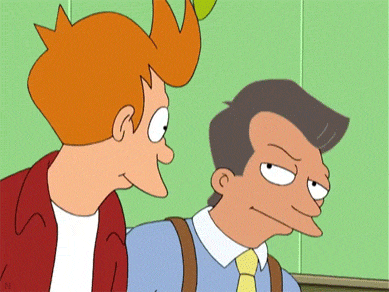 2. Finish I Detonate Around Him: 100%
Okay, so technically I finished this one, even though I then decided to do an addendum of ELJames' incredibly stupid "50 Shades of Grey from a different perspective" novel.
3. Visit Every Restaurant on my Restaurants To Visit List: 84%
Yay!!!!!!! This goal is the most fun goal. The best restaurant I've been to for it recently has to be Chuck's Burgers in Raleigh. I'm a sucker for a place that gives you multiple dipping choices for your fries, and the veggie burger was insane. Plus, creative milkshake flavors!!!
I only have 5 restaurnts left, actually! A fancy steak place, a fancy French place, Ethiopian, cheap Vietnamese that's the farthest away from my apartment on the list, and a tapas place where parking's probably going to be annoying. I feel like I can solidly conquer this by the end of the year!
4. Review at least 1 thing a month online: 75%
This goal is turning out to be the hardest, weirdly? I guess I find myself not feeling comfortable sharing my opinions in such a public way, especially if they're negative. I keep wanting to preface them with "I mean, this was just my experience" or "Maybe it was just an off day" or whatever. Clearly I do not have the fortitude to be an Internet troll.
5. Plaid Pladd blog: one guest post per month: 75%
This might be my favorite goal!!! In July Cynthia wrote a hilarious write-up of the REAL story of her whirlwind trip through Europe, including a lot of amazing pictures, of the sort that I always take and then never share with anyone. Keep telling your truth, Bova! In August, my dad wrote a guest post about being my dad that serves as a great counterpoint to the one my mom wrote earlier about being my mom. Being my mom seems to involve a lot of cute pictures, while being my dad involves a constant barrage of insulting birthday cards. NOW YOU KNOW THE TRUTH. Most recently, Brian wrote a great write-up of things he missed in college that made me nostalgic and happy to not live in H-town anymore at the same time. But Brian is already an accomplished writer, so you knew he would rock it.
I have some exciting guest authors lined up for the last part of the year, but December is still wide open, if anyone wants to try their hand at it!
6. Knit a sweater: 80%
I am so close to being done with this, but the closer I get, the more nervous I become about the Moment of Truth when it's finally revealed how lumpy and strange the sweater looks. I've done the sleeves and the neckband. All that's left is blocking and sewing it together.
7. Get hella into a different Dewey Decimal class each month: 75%
Last month was my favorite! The 800s are literature, so I got to read some interesting books about the history of 1910s literary life in London and a famed 1700s children's book author kidnapping an orphan and trying to raise her in secret as his perfect child bride. You know, the usual.
Total: 81%!!!
Previously: Halfway point